Pain.  Twenty-four-seven, jackhammer through your skull pain, the kind that makes it hard to walk, hard to get out of bed, hard to watch a movie, hard to do anything except curl up and beg for it to go away, to leave you behind forever and never come back.  Pain that never goes away, pain that haunts you every single hour and minute and second and makes every little thing into a struggle.
Pain like that does something to you.  The pain I feel is tiny compared to what many people feel, but it's enough to make me crave escape, enough to make me starve for a way out – any way out.  A drug.  But I don't mess with drugs.  I've had enough chemicals in my body, gone through enough treatments that I don't trust any kind of drug – not even the ones the doctors prescribe, not even in exact doses.
My drug is art.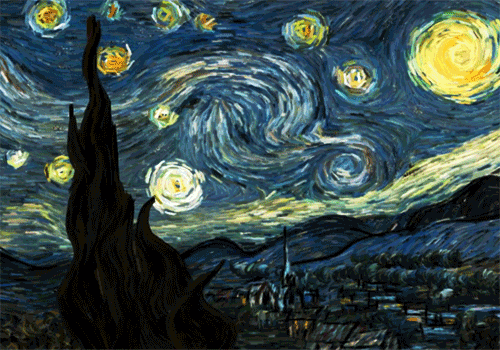 There is something about art that absolutely, completely takes my breath away every time I think of it, every time I experience it, every time I am a part of it – something that transcends any other feeling in this world, except maybe love (yes, that obsession, that infatuation, that feeling of a skipped heartbeat and a tingle on your lips and a warmth that only one person can ever give you).  And maybe I'm a hopeless romantic.  Maybe I'm crazy.  Maybe I'm a fool.
The truth is…all of the beautiful things in life are made by fools, by hopeless romantics, by all of the dreamers that are just a teeny, tiny bit crazy.
Just kidding.
Okay…that's not fair.  I'm not entirely kidding.  What's the line from La La Land?  "She told me/A bit of madness is key/To give us new colors to see/Who knows where it will lead us?/And that's why they need us" – I live by that line.  It makes me smile.
But there's a different, more cynical reason behind my art.
Art is my way out.
It's easy, when you're in pain, to search for any way to escape.  Physical pain gets to you eventually, messes with your mind, and sometimes you just need a way to break free of reality, to go somewhere that pain can't chase you and twist your mind and play with your emotions.  Without an escape, you start to go crazy, little by little, bit by bit.  Art isn't just a hobby for me – it's the only way I can stay sane.
It's easy to leave the rest of the world behind when you're living in a different one, isn't it?  When you're writing a novel and you're so immersed in it that it might as well be more real than reality?  When you are inside the characters' heads, when you live inside the worlds, when you go on every adventure and fight through every trial as though it's real?  And there, inside those pages, the pain can't follow you.  Reality can't follow you.  You're the author, and you get to make the rules now.
Sometimes, it's not enough.
Maybe that's a big part of why I'm a computer science major.  Because sometimes these words on a screen – ink on paper, worlds in my head – they aren't enough to give me the escape I need.  But virtual reality is getting better, isn't it?  If I could do anything to advance it further, even the tiniest things – I would be helping the people who come after me, the ones who will live when virtual reality is good enough to offer an actual escape.
In any case, it's time to go now.  Shanghai calls.  It's time to step inside Tia's head again, and make the pain go away.
Because here along the Huangpu, staring up at the buildings that shine with a million lights and the traffic that winds through the air and along the ground like an ocean of reds and whites and silvers and blues, with the river murmuring behind me and the boats glittering against the mirror surface of the water – here, the pain can't touch me.  Maybe Remmy can, maybe Jon can, maybe Alexis can, but the pain can't.  Those things are behind me, far away, distant.  Insignificant.  They don't matter when I'm here, because they aren't a part of me – not in this world.
Can you feel the wind?  It's not harsh tonight – just enough to chill.  Enough to feel it.  The asphalt's hard under my feet and the air tastes fresh, crisp.
There is city behind me and city in front of me and skyscrapers that touch the sky, stars that glint against the darkness like a million tiny lights.  People everywhere.  Music – so much music that it comes from all directions, clashes against itself like a war.  Everything is busy.  Crowded.  Always moving, constantly in motion, never still.
The world won't wait for us.  So why am I still holding my breath?
It's time to go.